Lost or Stolen Car Keys
Automotive Locksmith In Tunbridge Wells
At Your Home
As a fully-mobile auto locksmith' we can come to your home address for any services required. 
At Your WorkPlace
We fit our work around you and your life. All work can be carried out at your workplace saving you time! 
By The Road Side
Being stuck at the roadside isn't fun. We aim to get you moving as fast as possible when you need us the most.
Losing your car keys is a frustrating time.
Let's focus on getting you back in and on your way!
Losing your car keys is not only frustrating but it can also present a nightmare if you don't have a spare.
Having your keys stolen, on the other hand, is a lot worse.
As a fully mobile auto locksmith, we come to you and create new keys and at the same time, we can remove the old keys from the transponder meaning they cant be used again.
Get in touch today for a free quote!
Number of drivers that admit to loosing their car keys in the UK - 2018
Millions spent on replacing car keys in the UK - 2018
Lost Car Keys

Car keys get lost all the time. In a survey conducted by the RAC in 2018, they found that one in 20 Brits have lost their keys which is about 5% of the driving population in the UK. With 6% of those people saying they lost them twice or more!
If it's your first time or you're a veteran at losing your keys, the main thing is getting the problem solved.
Percentage of people who lost their keys called an auto locksmith for a replacement.
What to do if you have lost your keys
Now we know that losing car keys is pretty common, what can you do about it?
If you are lucky enough to lose your keys whilst you're at home then you are off to a better start than someone losing them away from home.
Firstly you will need to secure your vehicle. If your car is already locked then you can give us a call and have a new key made, and a spare whilst you are at it!
If your vehicle isn't locked you need to remove anything of value from it to prevent it from being stolen.
If your vehicle is on your drive and you have access to another vehicle we always recommend blocking it in to make sure it can't be stolen.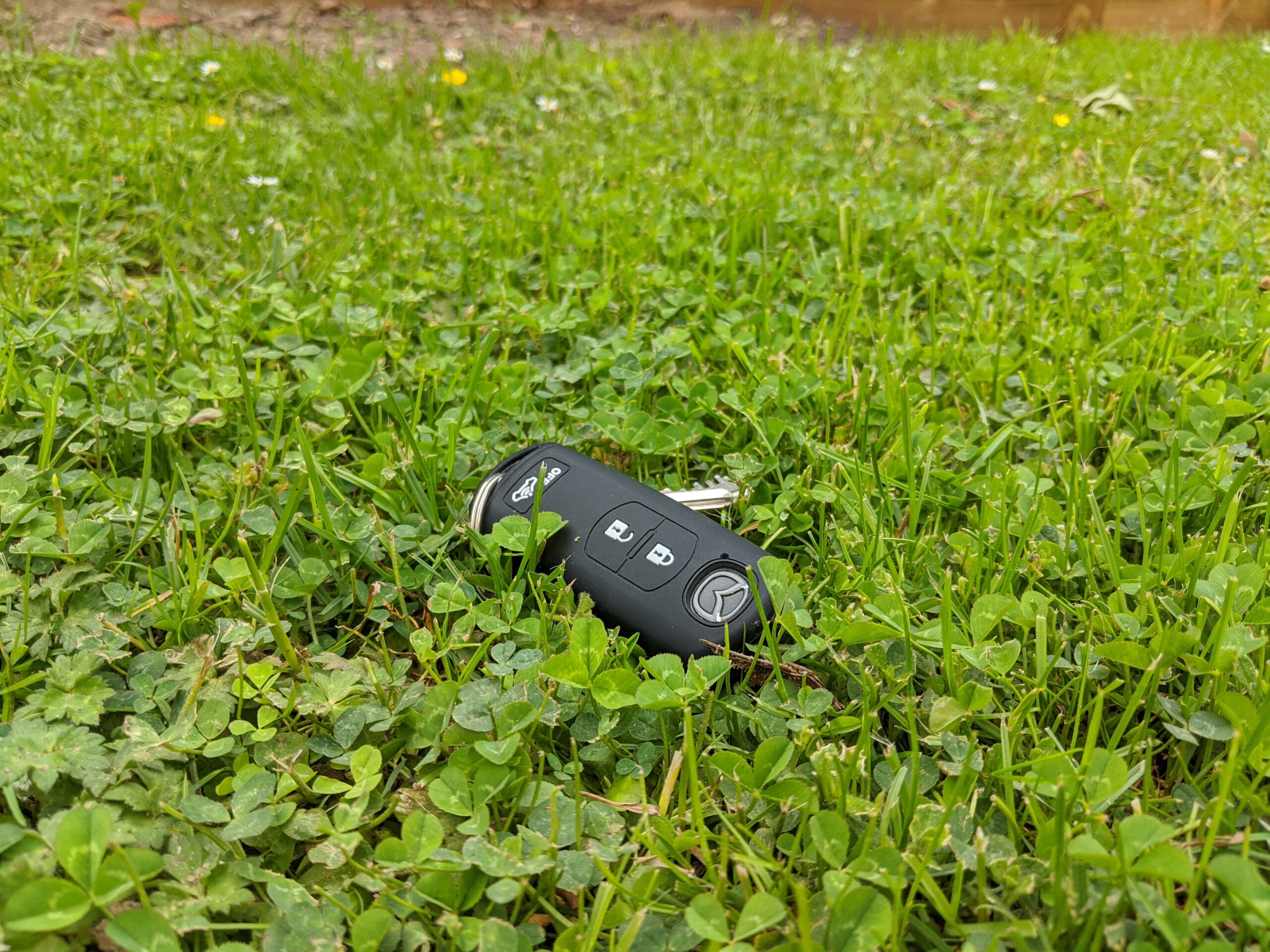 Stolen Car Keys
Having your keys stolen is a big problem!
Not only can you not access your vehicle if you don't have a spare but you also have the added fear of your car being stolen.
To secure the vehicle we recommend staying with it, if this isn't an option then try and block your car in with another vehicle so it cant be taken easily.
Calling your ins