Van Fleet Auto Locksmith
Mobile Auto Locksmith For Your Business Vehicles.
Based In Tunbridge Wells, Servicing Kent & Sussex Counties.
Van Fleet Auto Locksmith In Kent & Sussex
If you've got a business that relies on your fleet of vans or vehicles in the Kent and Sussex Areas then we are the auto locksmith for you!
As a fully mobile service, we can come to your premises and create & programme new keys, spare keys, replace lock systems or even access vehicles with lost or broken keys.
We offer huge discounts for multi-vehicle businesses starting from under £100 per key!
Based in Tunbridge Wells, we are well-placed to be with your business quickly, ensuring you are able to get your delivery and work done with minimal disruption.
We're fully equipped, insured and qualified to provide a service that will beat dealerships on price, quality and reliability.
Get in touch now for a free quotation and give us a try!
Our Van Fleet Locksmith Service Includes:
Same-day service for spare or replacement vehicle keys

Fast booking via call or contact form

We'll keep you up to date on progress so you need not miss a delivery or job

We come to you with everything we need to get you moving
We'll work alongside your engineers or mechanics with minimum disruption
Discounts for multiple vehicles
Cheaper prices than official dealerships
Warranty on all of our keys
Prices from under £100 pounds for a new key
Based in Tunbridge Wells, Serving Kent & Beyond.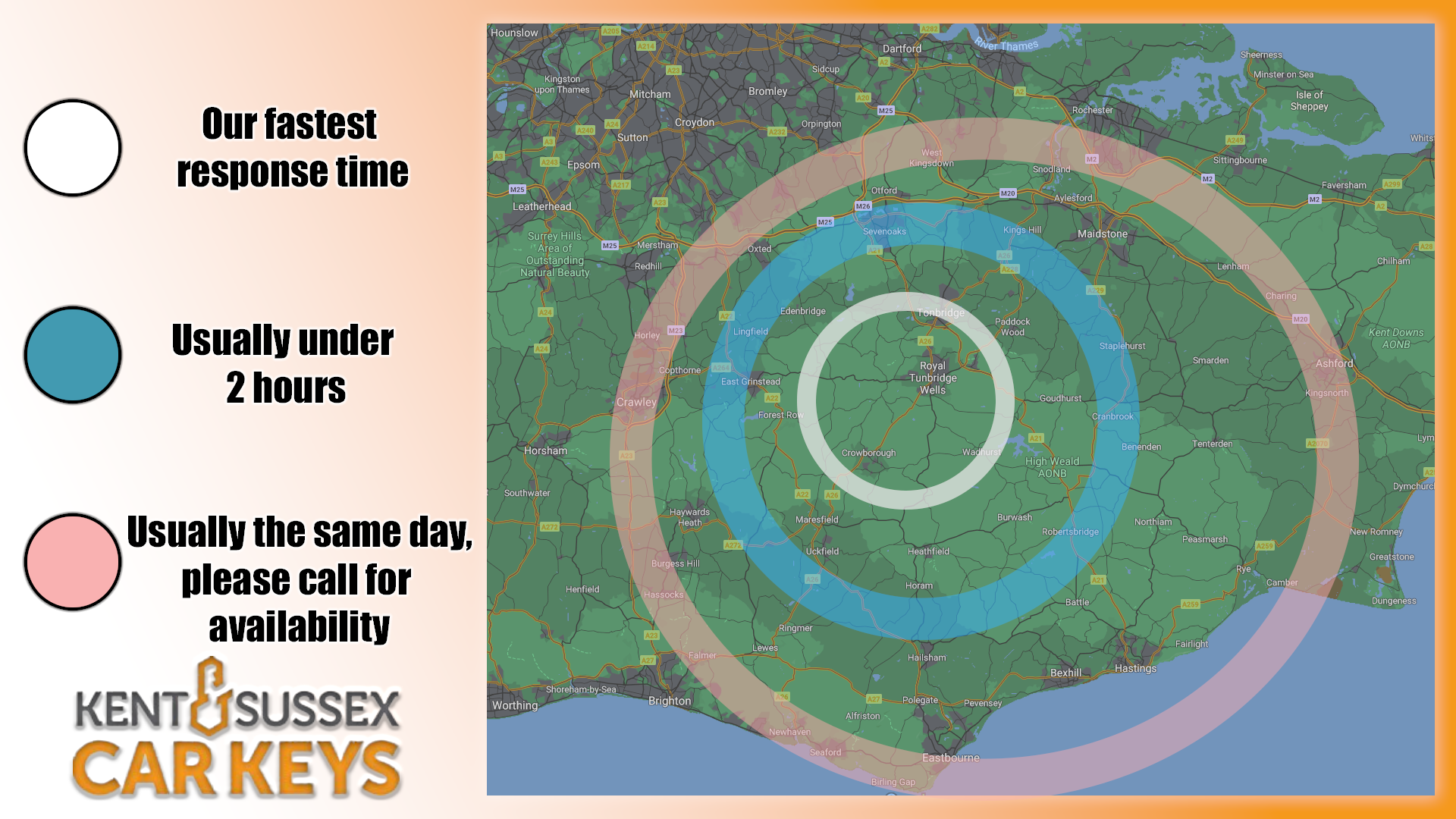 Van and Automotive Locksmith
Get in touch to get a free quotation: